AryaGlobal's Yoga Day celebration is one of the most anticipated events each year. This year, the group arranged for a 12- day virtual Yoga training program for all its members. The training included practise of various Yoga asanas and the correct way of performing them, followed by meditation. This program was conducted in the early hours, every morning from 9th June, culminating in a grand event on the 21st June to celebrate "International Yoga Day".
Mr Bharat Malik, Chairman of AryaGlobal group introduced the theme of the event – "Yoga For Life". He shared, "The AryaGlobal group believes in wellness and betterment of all individuals and Yoga is one way to achieve this. We believe in Yoga as a way of life and want each one to understand the importance of Yoga asanas and the impact they have in leading a fulfilling life."
Everyone is awakening to the importance of performing Yoga, especially in the current stressful times. Its importance to stay physically fit to fight Covid is well established. The Principals of Arya Gurukul schools- Nandivali and Ambernath and St. Mary's school, Kalyan reiterated that Yoga is an 'integrated' exercise that caters to physical, mental, and spiritual wellbeing. And 'integrated development' is the core philosophy at AryaGlobal schools.
The parents of all schools appreciated the training programs, especially the detailed display of various asanas and their explanations. They enjoyed the pranayama and meditation sessions thoroughly.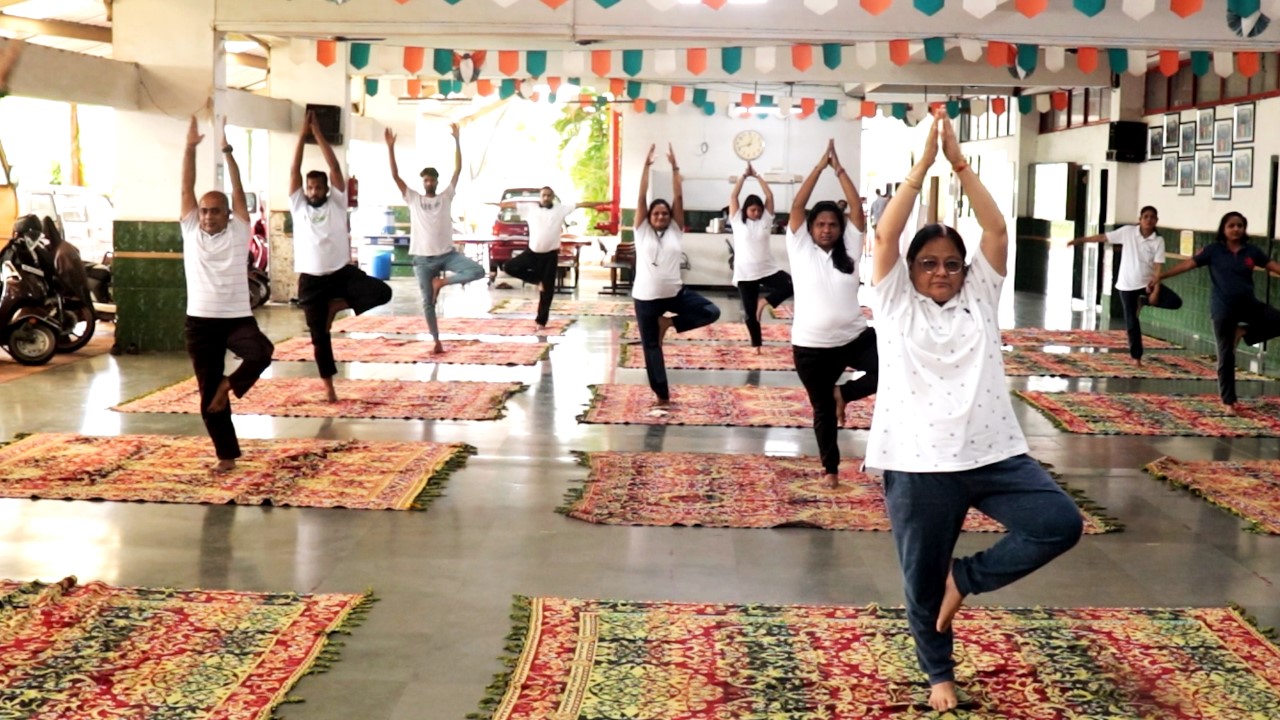 Creativity reflects in every event at these schools and the students outdid themselves this time with beautiful paintings that depicted the various aspects of Yoga and its benefits.
Children also expressed their gratefulness to the school for giving them a chance to participate in this holistic event and have demanded that the practise continues throughout. St. Mary's student, Anviksha Upadhyay shares, "The world is realising the benefits of Yoga. Therefore, it is our responsibility to keep performing Yoga and reap the benefits so that the world can learn from us."
Aarish Sengupta, a Grade 1 student said, "I enjoyed doing Yoga with my parents every morning. I hope we continue doing this every day."
The grand event on World Yoga Day was viewed by over 3000 children and parents. The feeling of unity and wellbeing resonated across all participants as they performed the Yogasanas. Everyone's house lit up with the sound of the special Yoga Song sung by the children themselves and reminded all of the benefits of Yoga for staying fit.