Extracurricular activities are an integral and a crucial part of your child's education. Whether your child is academically strong or artistic, there will always be a set of extracurricular activities that will interest them and engage them productively.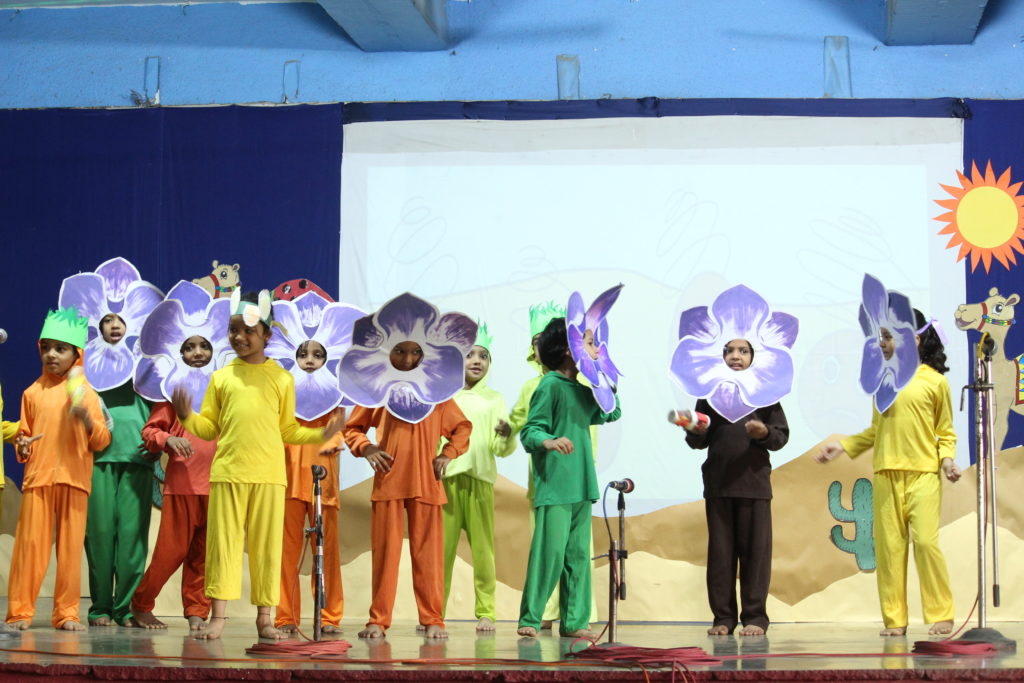 Besides the obvious facts that extracurriculars help in developing a hobby and learn new skill sets, there are various other hidden benefits. These are- 
They help develop self- identity and facilitate self- exploration.

 

They help one socialise and promote networking

 

They help reduce stress and control anxiety

 

Improve self- confidence

 

Improve grades indirectly.

 
Choosing the right extra-curricular activity- 
From dancing to singing, from sports to musical instruments, there are a plethora of activities in school and off- campus. Arya Gurukul, the best CBSE school in Kalyan places high value on these activities with the best sports facilities and trained music and dance teachers.
Sports is a crucial part of extra curricular growth and Khel Mela is Arya Gurukul's annual sports event. As the name suggests Khel Mela is a carnival of sports that includes not only competitions but also gymnastic displays, march pasts and other unique sports events. This combines sportsmanship and showmanship to inculcate a love for all kinds of sports in children
Today, there are formal institutes that cater to every interest in your child. Sometimes new fads develop and suddenly you find a multitude of 'classes' for that activity or skill.  
Before you join the herd and enrol your child for a particular activity, here are a few pointers that you need to consider- 
Interest

– I think everyone will agree to the fact that unless your child has an interest and expresses that interest in engaging in an activity, it will be futile to enrol in that activity. Having said that, you need to check genuine interest by understanding the real motive behind engaging in an activity. For younger children often 'a friend' is the motivating factor in joining a class, whereas for older children often its 'peer pressure'. It is fine to get 'influenced' into engaging in a hobby, but it needs to be adequately long- term.

 

Exploration

– Closely related to the previous point, it is also important to note that unless one takes a few lessons in an activity one cannot decide whether or not it is of interest. Therefore, trying a few classes is ok. Similarly, interests may change over time as one matures.

 

Age

– 

Appropriate

– Many 'classes' lure parents by accepting students who are not even matured enough for an activity. Most parents fall prey to such tactics by thinking their child will get an 'early start'. 

 

Energy requirements

– One needs to be varied of the level of energy required for a new activity. Every child has different levels and thresholds of energy. Choose the activity that expounds the right amount of energy and doesn't drain out your child. For example, karate will be relaxing to some but another may find the exercises to physically challenging.

 

Other factors

– Enquire about the location, time of the class, facilitator or teacher, all such factors before enrolling in any class.

 
Extracurriculars- Maximise its benefits- 
Once you decide on the right activity that your child wants to pursue and you see that the child is picking up the tricks of the trade, you may take some steps to ensure that your child reaps good benefits out of that hobby-  
Encourage your child to set higher goals and set new limits. For Example- while learning a sport, ask your child to try competing in different tournaments of different levels like inter- school, inter- state, etc.

 

Get associated with a good institute that gives a platform for students to perform in front of an audience. For Example- Some institute teaching classical singing or dancing organise events where your child can perform and showcase their talent to the world.

 

Help them in networking. Since you the one who has access to social media, you can connect with parents of other children who have an interest in a particular hobby such as pottery or photography and organise events for them to socialise and share thoughts. 

 

These days with the increase in reality shows and the booming entertainment industry most institutes make promises of showcasing its students in shows and advertisements. While there is nothing wrong in wanting to see your child on screen and even in not wanting any of that, one must tread that path carefully as it is a life- altering decision.

 
Conclusion– 
Your child's school year are the most fun- filled years of their lives. You can help them make the most of it by giving wings to their dreams, by not imposing your dreams on them and by letting them be the best version of themselves.