The declaration of the CBSE X  and XII board exam results are the most awaited affair among the education fraternity. Upholding its tradition of achieving 100% results, the students of Arya Gurukul, Nandivali once again kept the school flag flying high.  
Reasons to celebrate in this year's results- 
This year the school has a bigger reason to celebrate as all the students of XII grade got more than 60%.
Half the batch of combined class of X and XII grades have got more than distinction.
71 Students in X grade exams got a distinction.
The most important thing to remember is that all this was achieved despite the atmosphere of uncertainty, fear, and confusion caused due to the onset of the COVID pandemic.
Let's hear from our students and teachers- 
Grade XII topper Mast. Prashant Vasudevan, who secured 82.2 % and Grade X topper Mast. Shubham Dharamveer Pandit, who secured 95.60% are both thankful and highly obliged to their teachers for their support and dedication. They both shared that a well-paced personal timetable, regular school attendance, and doubt -clearing sessions by teachers at the right time helped them achieve their scores.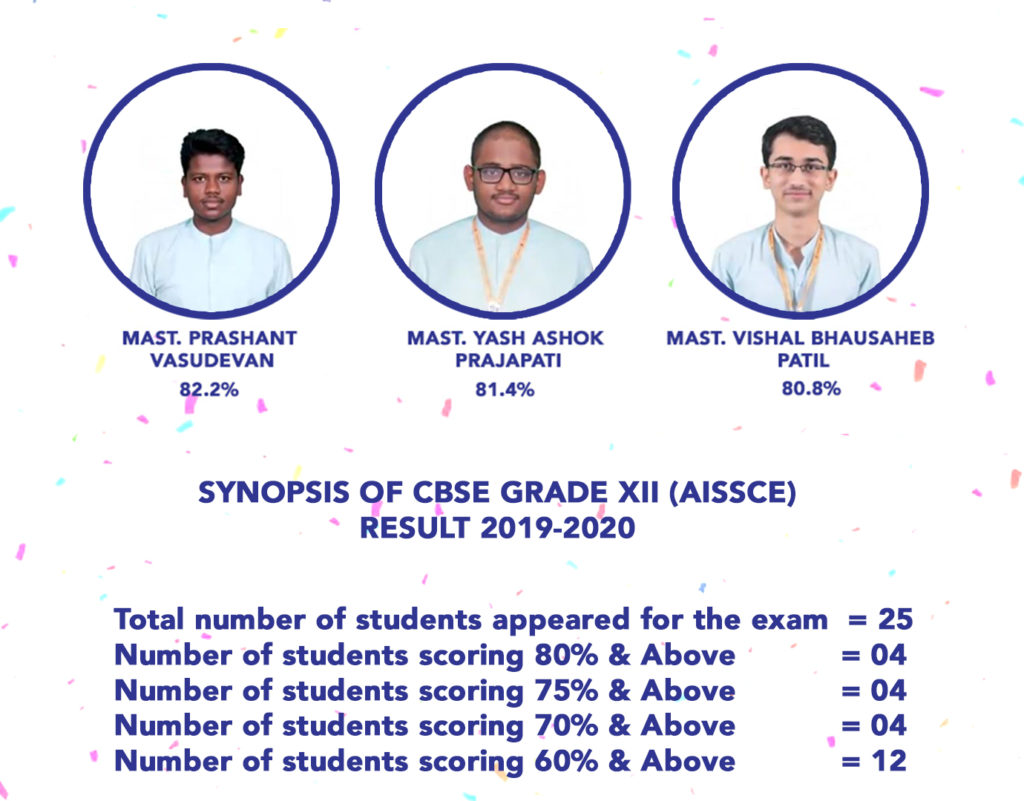 "Teamwork is the key to drive students to perform well. We are overjoyed to learn that all our grade XII students have scored First Class marks. Our X grade results also show a higher range with 55% of students scoring distinction. I thank all my teachers for their hard work. It was also a difficult time for us as COVID struck. I thank the management to provide all the support and take utmost care of the students", expressed Mrs. Radhamani Iyer, Principal, AryaGurkul. She also shared how some teachers went out of their way to bring food from their homes for students who displayed signs of anxiety and nervousness. This is evidence of the school's close bond with its students and its sensitivity to emotional health.
CBSE Grade 10 Subject Toppers
"We thank the almighty for always being with us. Happiness is in the air and we are extremely proud of all our students for showing such grit and devotion despite unexpected challenges", shared Mrs. Neelam Malik, Director, AryaGurukul.