Those who engage in the practice of Yoga frequently vouch for its numerous health benefits. It is an ancient form of exercise that combines the physical, mental and emotional faculties, with a focus on breathing. The combination of stretching, strength building, meditation and relaxation techniques make it the most holistic of approaches to exercise.  
Each year during International Yoga Day, we find numerous posts and videos on social media, of people in various Yoga asanas. We listen to many lectures detailing the benefits of Yoga. We participate in challenges such as performing 101 Suryanamaskars.  But is Yoga merely an annual activity to be engaged in for a few days?   
Does observing Yoga day mean just one day of engaging in the ancient practice and then forgetting about it? How does one make Yoga a regular and intrinsic part of one's daily routine? 
Here are a few tips to consistently practise Yoga everyday-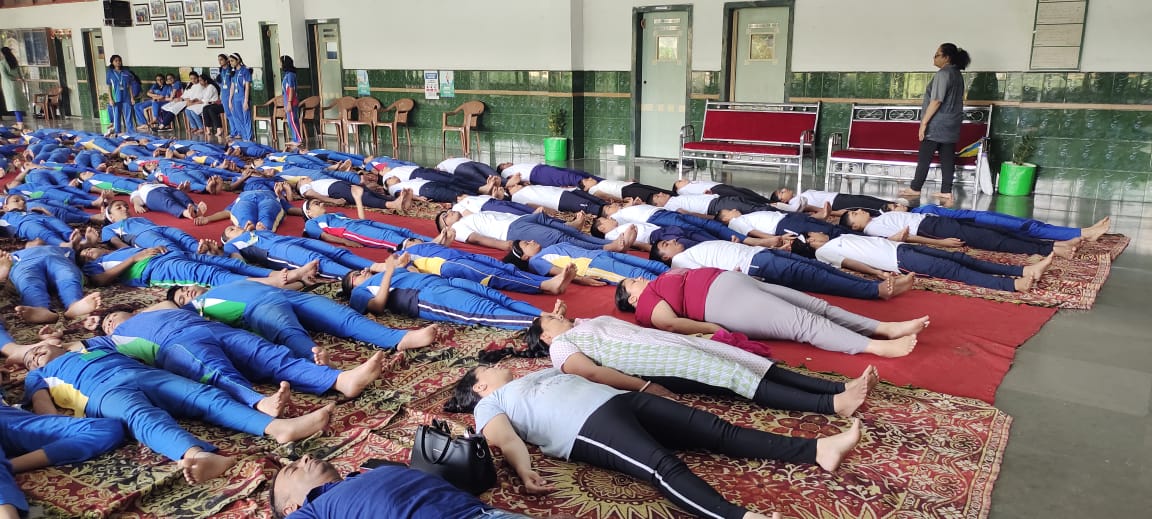 Set an intention to practise Yoga every day– In order to do this, fix a specific time of the day when you are completely relaxed and free and engage in a session of Yoga each day. In the absence of a time commitment, we tend to postpone doing it and ultimately get busy in our chores or other work and forget all about exercising.   
Start slow- If you are a beginner make sure you perform the most basic asanas first and eventually move to the more difficult ones. Some of the most difficult asanas such as Halasana, Kakasana or the Sirsasana should only be done once one has mastered all poses and is confident of performing them.  
Do not skip your practice more than 1 day in a row- In case one is unwell, one may skip doing Yoga for the day, but ensure that you get back the next day. This will ensure you do not give up on the habit altogether. Yoga can be done for as little as 5 minutes and you will still reap its benefits.  
Declare your intention to others– It has been proven, that in order to form a new habit declaring and sharing your intention of embarking on a new journey will ensure that one sticks to the habit longer.  
Do not feel guilty if you miss- Consider each day a new beginning. Never reprimand yourself for failing to practice in case you are unwell. 
Listen to your body- As with any form of exercise, it is important to pay attention to the cues that your body sends you. You will know automatically how long to perform the asanas, which asanas are benefitting you and which ones are not suiting you.  
 At Arya Gurukul, the best school in Kalyan, Yoga is an inherent part of the curriculum. The school celebrated International Yoga Day in its unique style. They held special assemblies, meditation sessions, rounds of suryanamaskar and much more. The schools believe in 'learning by doing' and therefore the celebration involved practically performing asanas and experiencing greater flexibility and strength, rather than listening to lectures about the benefits of Yoga.  
Students sang the Yoga song, a tradition they follow every year. This song can be found on the Arya Gurukul channel on YouTube –
They also undertook a pledge to maintain good health and focus by performing Yoga everyday.   
The school has also adapted to the Hybrid mode of learning and was able to conduct both Online and Offline Yoga Day celebrations, so that none of the students miss out on any event, whether in school or at home.