Arya Gurukul, which is under the Arya Global School is set for a steady and definite growth both in education as well as in its values. With our dedication intact, we are prepared for a well-rounded development in a positive learning environment that instils confidence rather than fear, this commitment brand us as one of the best schools in Kalyan.
We strive in enabling and empowering students through holistic education, strike a balance between intellectual, physical, spiritual and emotional growth. Our vision is based on the four pillars of the Chinmaya Vision – Integrated Development, Indian Culture, Patriotism, and Universal Outlook. Given the demands of the 21st century, these aspects has never been more relevant. Our convenient education mark us among the best CBSE Schools in Kalyan. We believe in empowering education with spacious classroom, well stocked libraries, laboratories and plenty of learning equipment. Arya Gurukul is one of the best schools in Kalyan and we incorporate digital education of contemporary learning in classrooms with interactive that includes whiteboards, projectors, and rich media. For our sports education, trained teachers are hired to train children as well as guide them in the right direction, offering an opportunity to let them choose a career in sports i.e. if they wish.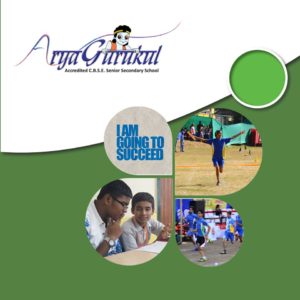 Our vision is to set an example as an educational paragon that teaches students to learn from past and prepare for the future. Based on the teaching of Swami Tejomayanada and Chinmaya Vision Program, our vision speaks for itself.
Arya Gurukul's dedication towards attaining nothing but excellence is what keeps us going.